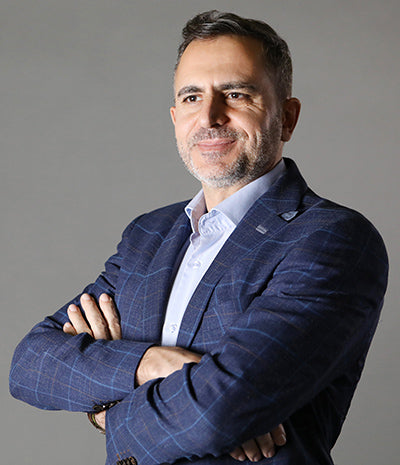 The Story Inside Every Jar:
Coming from a small family of beekeeping down in Southern Lebanon, I was mesmerized by the world of bees. My siblings and I were extensively nurtured on the luscious golden liquid; it literally runs through our veins.
Growing up, I watched my father take care of those perky little creatures in the backyard. I spent a hefty amount of time gazing at him through the window as he swiveled around the hives in his white overall. I was so inspired by my dad's hard work and extreme dedication to apiculture that we became quite inseparable! From that point onwards, we thrived to deliver the best honey there is; in addition to improving the beekeeping practices of the South!
During my graduate studies at AUB's Faculty of Agricultural and Food Sciences, I worked on a research project for expanding the field within Lebanon. Back then, apiculture was not part of the curriculum nor was it included in research fields. Concomitantly, my father's fascination with bees had pushed him into developing ground-breaking techniques that would ultimately inspire others to have a beehive in their own backyards. 
Somewhere down the road, I rifted apart from apiculture due to my hectic schedule but that unfailing sense of comfort kept pulling me back. So, I started teaching beekeeping at AUB. Taking this legacy to the most prestigious college in the region was a dream-come-true. But I didn't stop there! My dream grew bigger after joining the University of Florida to pursue a PhD in resource economics. And since then, I have been working on the development of beekeeping practices in the ARAB world while taking part in countless international conferences. My involvement stretched from designing Lebanon's first Beekeepers Calendar and improving local beekeeping practices, to pioneering selective breeding and adding scientific guidelines to honey production and marketing. My publications about beekeeping, including the book "Your Guide to Beekeeping" – Arabic, were considered the first scientific releases about apiculture in Lebanon.
Today, it gives me great pleasure to present to you RAW®. We take pride in our product as well as our unique beekeeping methods and honey harvesting. This crystal liquid is the result of decades of experience, heritage, and unprecedented passion bonded with proper scientific know-how.
We are TRUE, We are Real, We are RAW®.
Rami Ollaik
/ Founder